---
K-12 Arts Education
Early first-hand exposure to the arts plays an important role in child development, but art programs have been scaled back or cut from public schools. The K-12 Arts Education Outreach Program exposes students to the visual and performing arts, while collaborating with local educators to develop enhanced arts education programs. Through school assemblies, bus-in events, classroom visits and family performances, students enjoy performances that meet or exceed California's Visual and Performing Arts (VAPA) standards.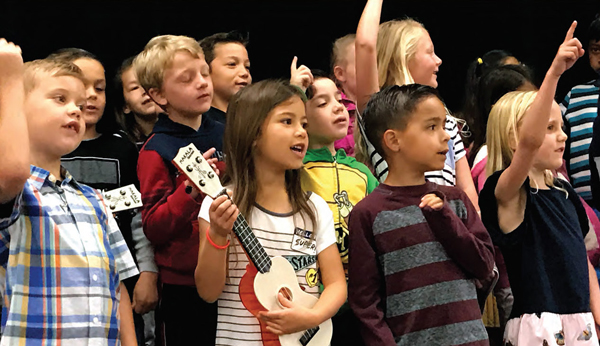 Arts for Children
Exposing children to the visual and performing arts:
Has a tremendous impact on developmental growth
Strengthens problem-solving and critical-thinking skills, adding to overall academic achievement and school success
Teaches life skills such as developing an informed perception, articulating a vision, learning to solve problems and make decisions, building self-confidence and self-discipline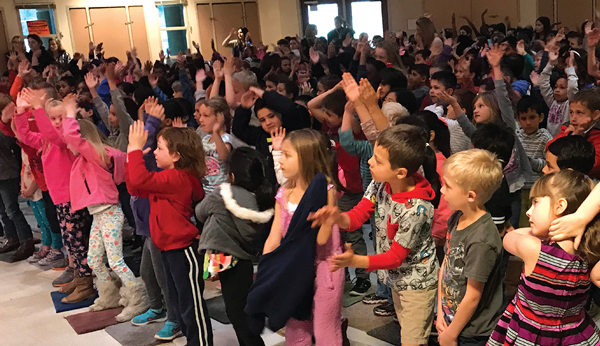 A Lifetime of Benefits
Young people who participate in arts programs are:
Four times more likely to be recognized for academic achievement
Three times more likely to be elected to class office
Four times more likely to participate in a math and science fair
Three times more likely to win an award for attendance
Four times more likely to win an award for an essay or poem
Tools for Teachers
The Santa Clarita Valley K-12 Arts Education Consortium, a professional development partnership that developed from the Kennedy Center's Partners in Education program, provides tools and techniques for teachers to integrate the arts into their classrooms. They also address curriculum requirements and develop measurable ways to enhance arts education for students. The Kennedy Center's Partners in Education Program is designed to help arts organizations develop and expand educational partnerships with local schools to establish arts-based professional development programs for teachers. The program is based on the belief that educating teachers is an essential component of any effort to increase the artistic literacy of young people. With continued resources provided by the school districts and the Kennedy Center, teachers discover the benefits of integrating arts with other curriculum by creating activities that build upon already-established arts education standards – the California Visual Arts and Performing Arts (VAPA) content standards. Kennedy Center-trained teaching artists lead workshops in various genres so that each teacher achieves a deeper understanding of the beauty, depth and range of the arts, the value of the arts in aesthetic terms, and proven value associated with a well-rounded education.


---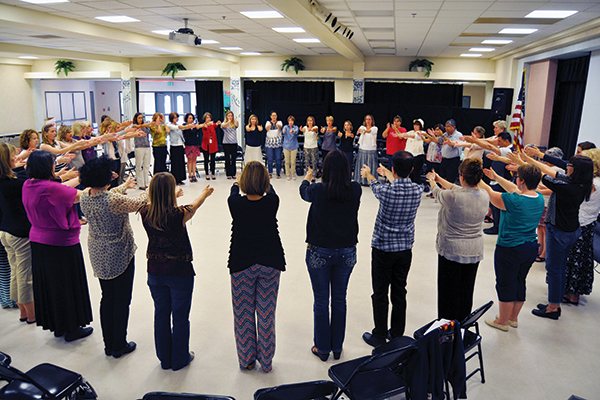 "This program transforms lives. I cannot stress the importance of having someone instructing who truly believes in the students. The power of the arts is in that transformation."
– Sixth-Grade Teacher
---

Partners in Education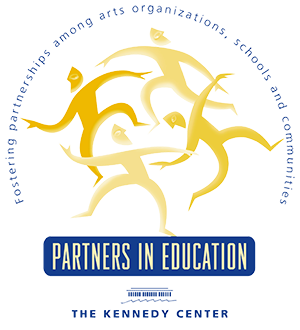 In 2010, the Kennedy Center's Partners in Education program selected the SCV K-12 Arts Education Consortium – which includes the Performing Arts Center and the Castaic Union, Newhall, Saugus Union, and Sulphur Springs school districts – to participate in its nationally recognized arts-integration program for teachers. The consortium was chosen because of its dedicated commitment to the improvement of education in and through the arts.
Do you want to participate? If so, please contact the assistant superintendent of your school district.
Teachers Embracing Arts
Over the past decade, hundreds of teachers have joined with their colleagues from all of the Santa Clarita Valley elementary school districts to learn how to bring arts-integration techniques to their students. Working with exceptional teaching artists from the Kennedy Center, our teachers have embraced a new teaching methodology that brings arts education into the classroom.

The Professional Development Outreach Program was developed in association with The John F. Kennedy Center for the Performing Arts and is partially underwritten by the U.S. Department of Education and the National Committee for the Performing Arts.
Partial funding provided by:
The Kennedy Center for the Performing Arts
Title II Professional Development Funds
Santa Clarita Performing Arts Center at College of the Canyons
College of the Canyons Foundation
Private Foundations